Macro Waves
Oakland, CA | Artist Collective | www.macrowaves.xyz/


Project Title: Alter-n8 Realm
Identies/Ideas in Artists Work: Digital spaces, Politics/Activism
Location: San Francisco, CA - Chinatown

San Francisco, CA, May 1, 2021 – In collaboration with APICC's United States of Asian America Festival, Macro Waves presents Altar-n8 Realm, an outdoor augmented reality (AR) art exhibition in support of small businesses in San Francisco's Chinatown, honoring our ancestors through virtual offerings of food, prayer, and reflection. From May 30th to August 31st, 2021, viewers are welcome to experience the exhibition with the use of smartphones as an interactive walking art tour of Chinatown. In response to the global pandemic and the current hate crimes against Asian Americans, Altar-n8 Realm fosters recovery, resilience, and regeneration in the Chinatown community by utilizing interactive technology as a form of storytelling, uplifting Chinatown voices in support of small businesses. Inspired by the Qingming Festival traditions, Altar-n8 Realm poses the question, "how can offerings form a spiritual bond between our ancestors and our present self?"

Featuring five Chinatown-based small businesses, Chinatown Kite Shop, Li Ly's Hair Salon, Golden Gate Fortune Cookie Factory, Little Paris, and Washington Bakery and Restaurant, Macro Waves collective and artists Alice Yuan Zhang and Qianqian Ye will create AR art altar installations inspired by conversations with each business owner. Altar-n8 Realm is an exhibition that brings the physical into the virtual world, providing a safe space for viewers to experience art outdoors. For those who cannot make the outdoor experience, the project will be available online through a mini-documentary highlighting each business and their relationship to Qingming, created in collaboration with Broad Target. Altar-n8 Realm reimagines the art experience as a way to build community through technology, meaningful collaboration, and direct support towards a sustainable future for our communities.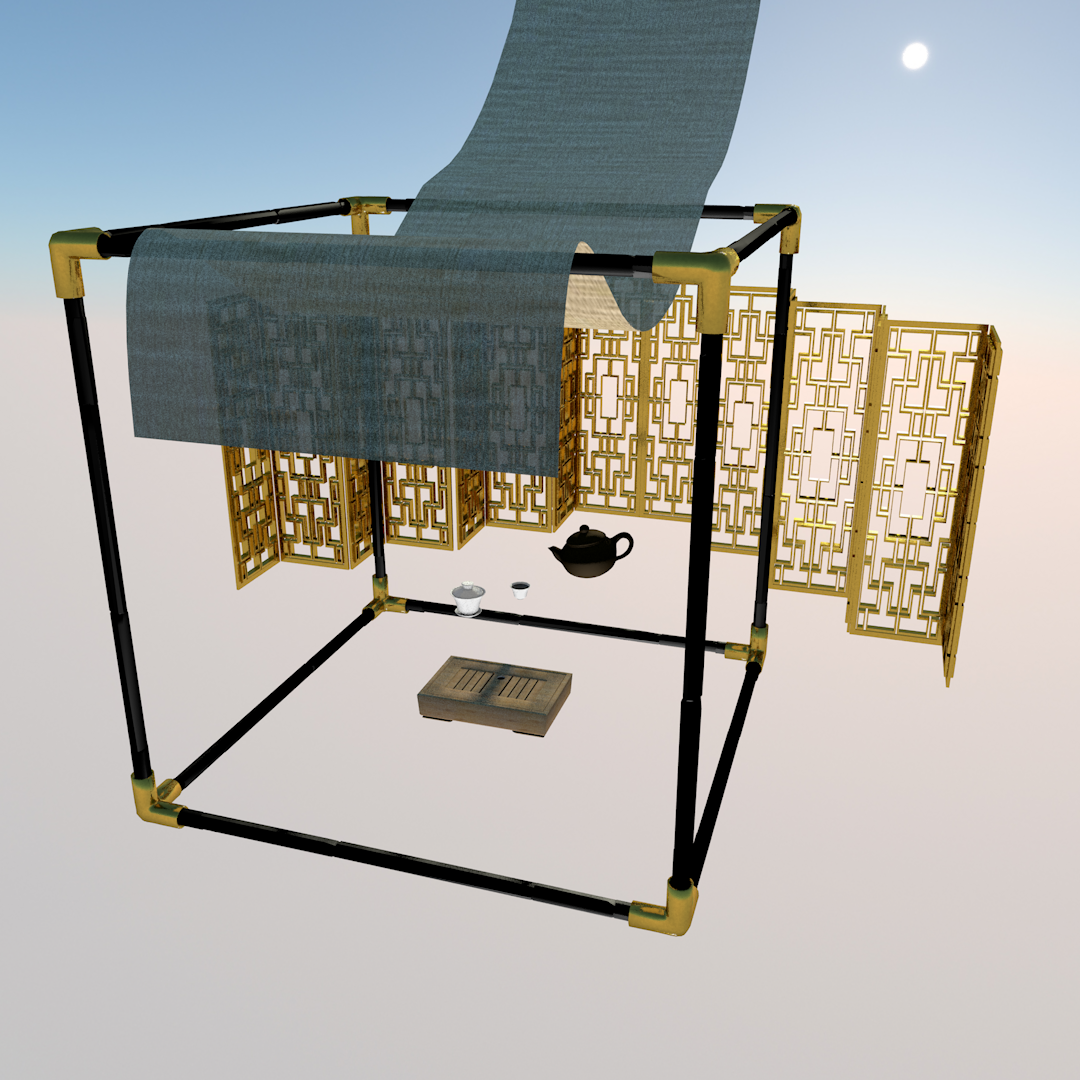 How do you reclaim the collective sensory experiences that will tell the story of your community?


Altar-n8 Realm was created in direct response to the hatred that revealed itself with the advent of the global pandemic. Xenophobic lies spread Asian hate almost as fast as COVID-19. To reclaim the collective sensory experiences we must challenge this hate by simply speaking our truth. We interviewed 5 Chinatown businesses affected by the pandemic and literally shared their stories through a docuseries. These short interviews are meant to humanize the community and share the rich culture contemporary and traditional.
Who is your audience? How do you imagine your work will inspire change?

Anyone who is against anti Asian violence.


Is there a call to action you want the reader to do or take?


gf.me/u/zqpr9g

DONATE TO THE PROJECT – Make a donation towards our GoFundMe fundraiser. All funds raised will directly support participating small businesses, artists, and collaborators. Donations over $50 will be given a limited edition Altar-n8 Realm Zine that documents the AR exhibition.





Macro Waves,

an art collective and creative studio producing experiences that center social equity through conceptual art, new media, and design. As artists, designers, and technologists of color, we embrace collaboration in our creative practice of transforming spaces into places for human connection, exploration and play. We prioritize the narratives of QTBIPOC+ identities by advocating for collective care and offering alternative modalities of healing justice through the arts.